Опубликовано пн, 05/02/2018 - 10:36 пользователем Сергей Алтухов
Associate Professor Sergey Altukhov, PhD, deputy director of Sport Management Centre of Lomonosov Moscow State University, gave a lecture at Guangzhou Sport University
On November 10, 2017, Dr. Sergey Altukhov from Lomonosov Moscow State University, the Russia, was invited to deliver a lecture at Guangzhou Sport University on sport management. 
The lecture was hosted and translated by Professor LiangJun Zhou, dean of School of Sport and Recreation Management. About 250 faculty and students from the School of Sport and Recreation Management and Graduate School attended the lecture.
Professor LiangJun Zhou firstly expressed his warmest welcome and introduced Dr. Sergey Altukhov to all attendees of the lecture. And then he emphasized the lecture's essential importance in bringing great minds and ideas together on sport management, especially for the major sport event. He also hoped that the lecture would benefit teachers and students in their future study and work.
Dr. Altukhov's lecture was divided into two sections. In the first section, Sergey Altukhov shared a topic on "The management system of the Confederations Cup FIFA Russia 2017" (Система управления Кубка Конфедераций FIFA Россия 2017), which showed a whole view of the situation and the management system of the Confederations Cup FIFA Russia 2017. For the management system, Segey Altukhov emphasized the three-level competition management system and explained institution setting and task in federal level, regional level and facility level respectively.
In the second section, as the Moderator of the World Hockey Forum, Doctor Altukhov talked about how China and Russia developed Ice Hockey Silk Road Cup. He showed and explained the management system and the Schedule of the first Silk Road Cup.
In the Q&A session, Doctor Altukhov presented several case studies illustrating the necessarity to promote winter sport in the warm area and he believed that China would have a promising future in winter sports when he answered student's question. Dr. Altukhov won a burst of applause by answering students' and teachers' questions with patience and care.
 Associate Professor Altukhov finally presented gifts to Professor LiangJun Zhou, faculty and students and took pictures with them.
On the morning of November 10, Dr. Sergey Altukhov and Professor LiangJun Zhou held a working meeting with colleagues at the Guangzhou Football Academy. This project is included in the Guinness Book of Records. The experience of specialists in this academy deserves a separate study.
https://drive.google.com/file/d/1ZlyxanUJCEP3Fkl6W4Un3i75tOekfUjS/view?u...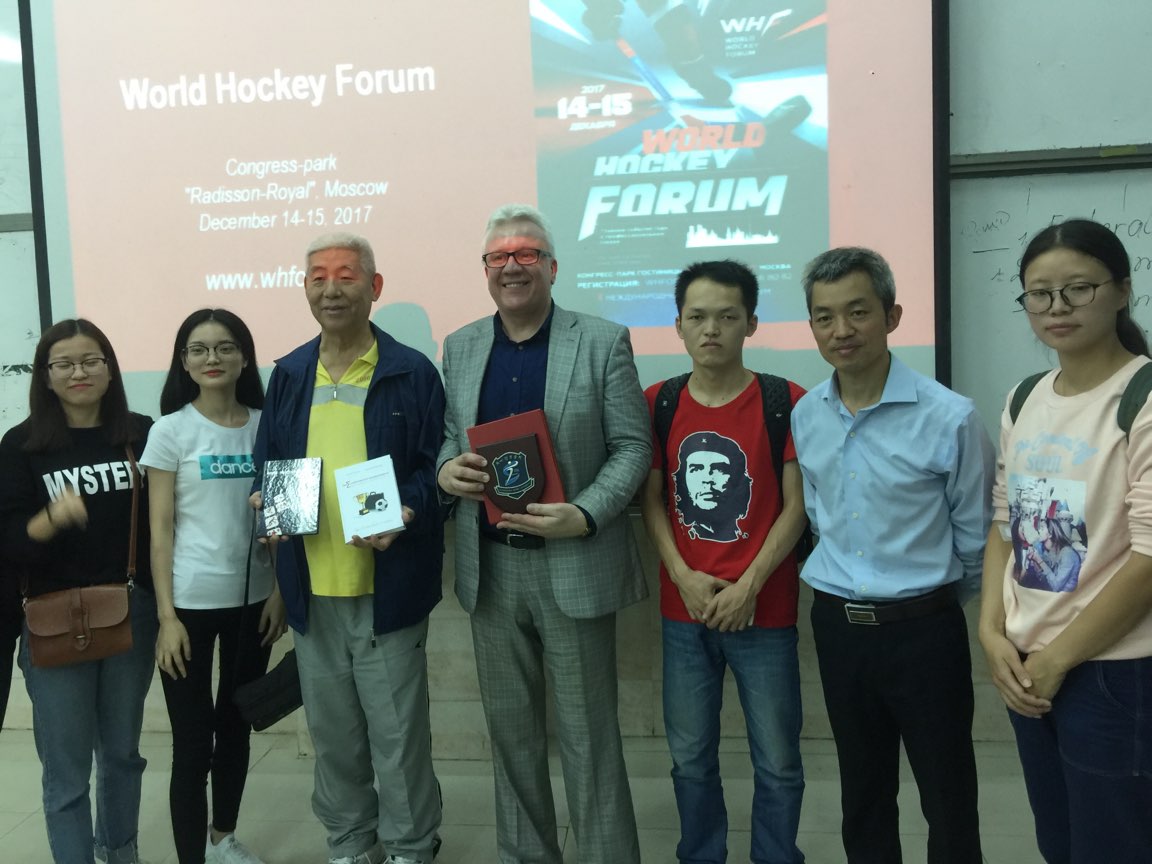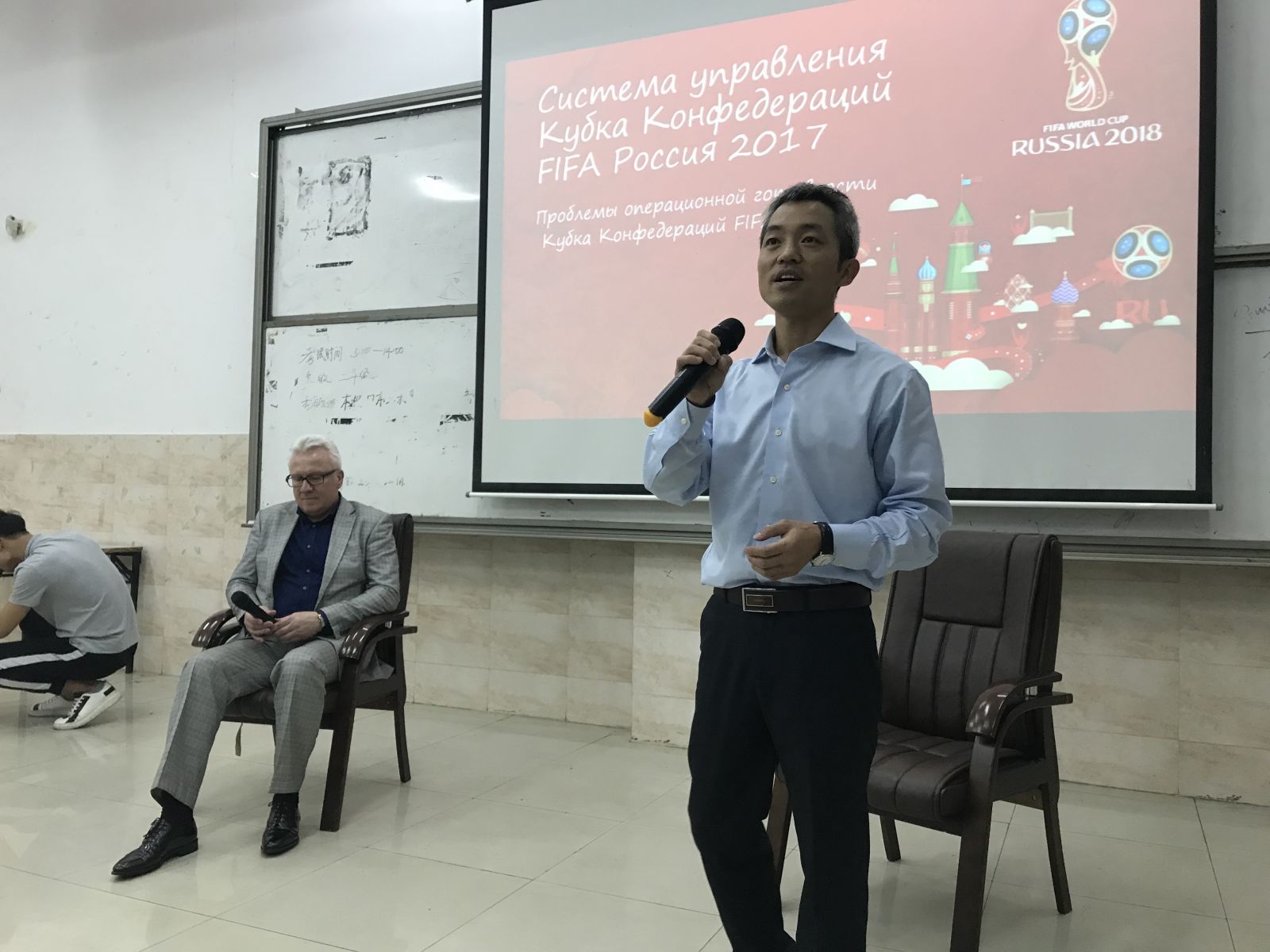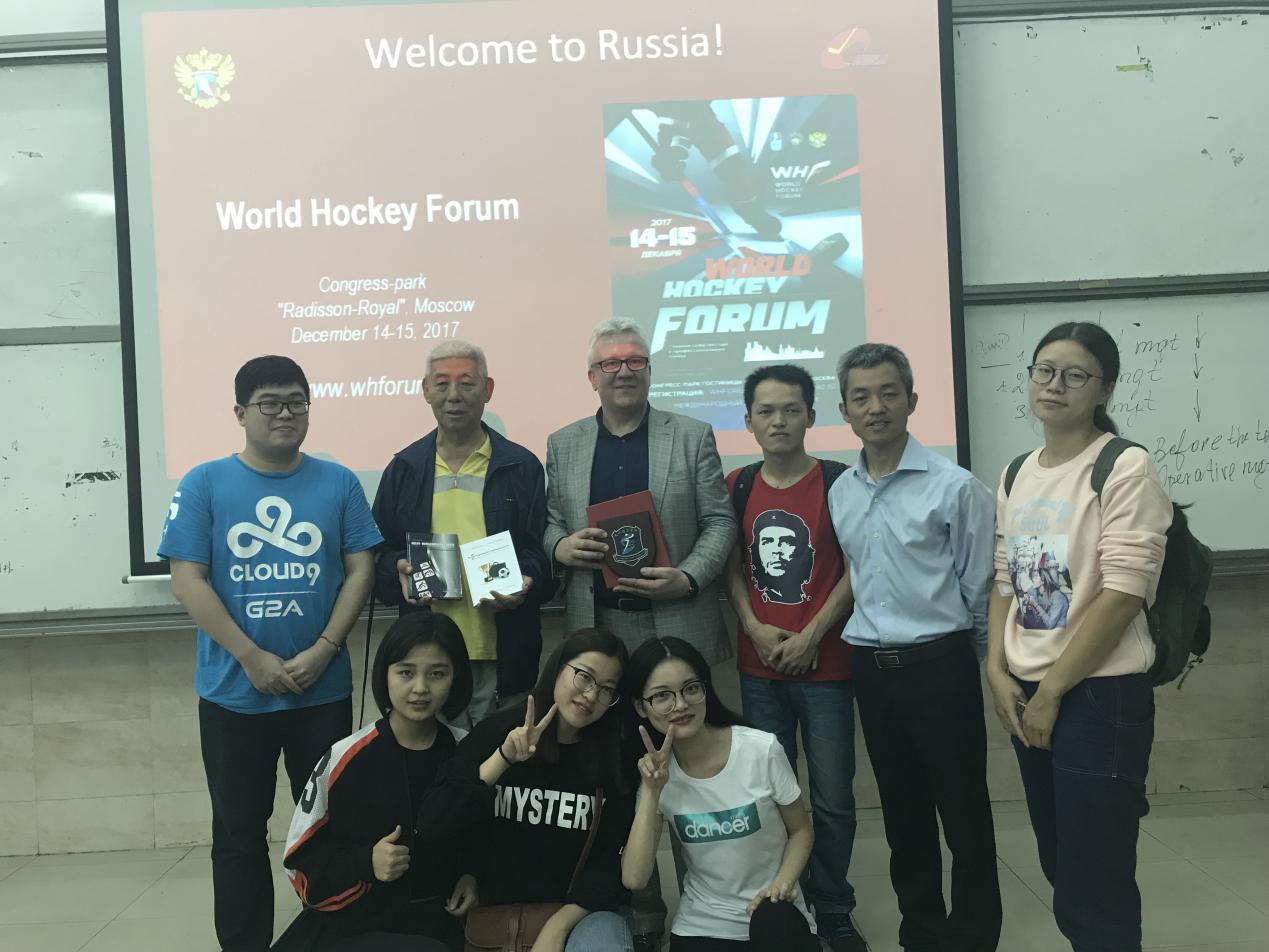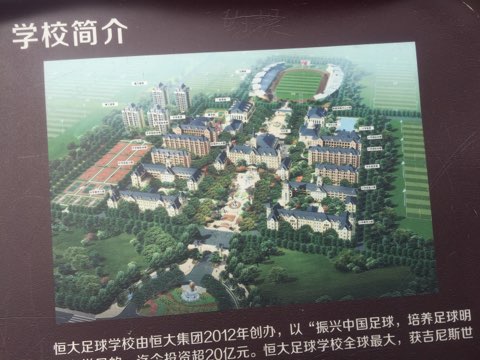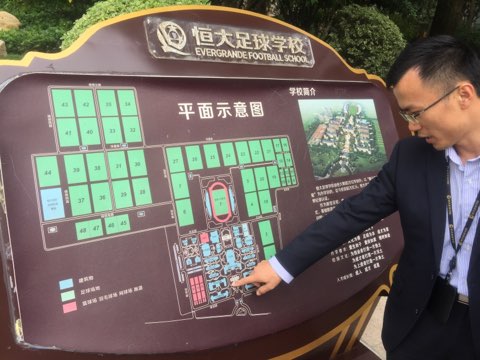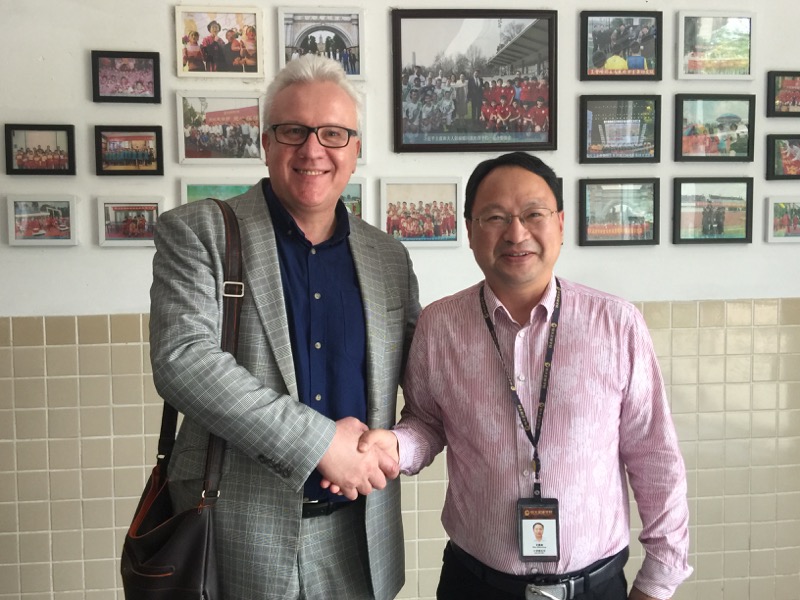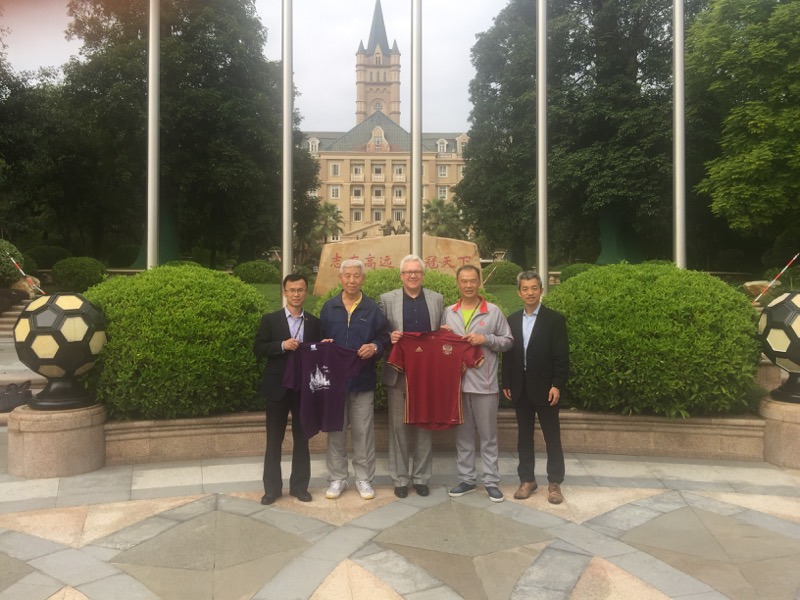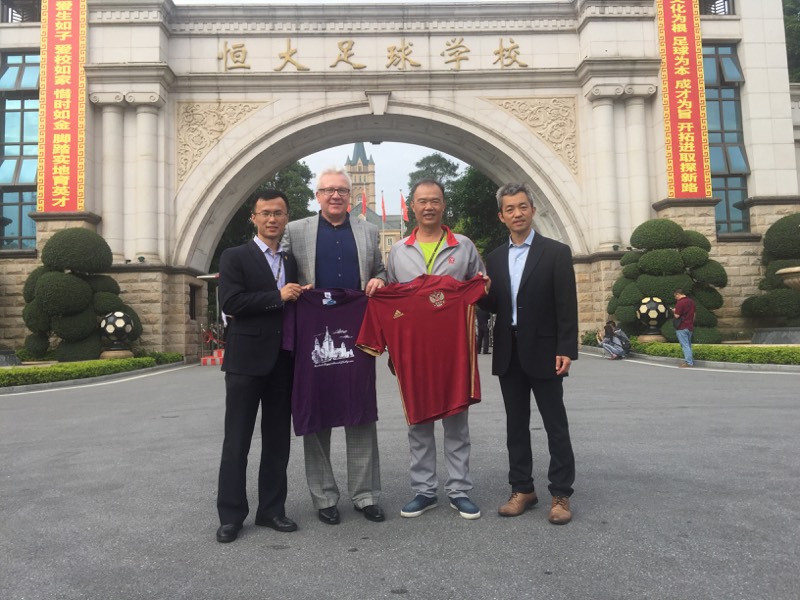 источник: http://www.gipe.edu.cn/